COMPUTER LAB
There are separate computer labs for Junior and Senior wings of the school. We aim at making our students computer savvy and keeping them abreast with the latest.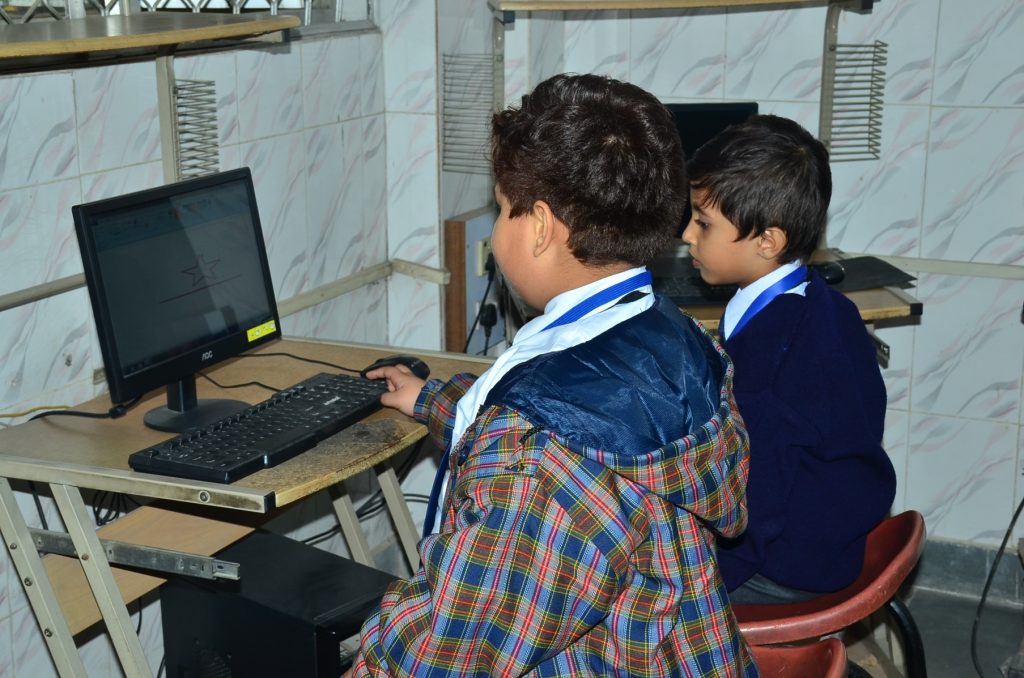 MATHS LAB(MATHEMATICS LABORATORY)
To teach the basic as well as difficult and abstract concepts of Maths, the Maths Lab is optimally utilized. Practicals help the students to appreciate the utility of mathematical operations in their daily lives.
SCIENCE LAB
SMARYA laboratories: Physics, Chemistry and Biology are resourcefully equipped with required apparatus for conducting experiments. These labs are beneficial to enhance the learning abilities of students and giving them practical experiences to supplement the theories learnt in the classrooms.